Freelance Ink designs custom publications complete with artwork and articles. Each piece is tailored to its clients needs, from brochures and fliers to magazine ads and newsletters. If you need a free estimate for any project or you would like to see samples of our work then please send us a note or contact us using the information at the top of our home page.
Articles and Press Releases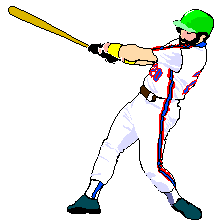 In the movie, Field of Dreams, Kevin Costner's character Ray Kinsella was told, "If you build it, they will come." That is the dream of many. Reality, however, requires knowledge before movement. If they don't know where you are, they can't come.

A well written article in a local newspaper or magazine is often the best form of advertising. However, to be printed it must appeal to the editor, and that may require several different articles each tailored to publications with different editorial styles.


What Editors Want:
Unique Information that is
Appealing to their readers in a
Well Written form with
Good Graphics and Pictures.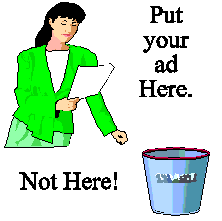 Advertisements
A picture's worth a thousand words, especially in advertising. It draws the eye in. People's emotions are released by pictures. Good artwork sells by association. It transfers feelings for -- Baseball, Motherhood, Apple Pie -- to your goods or services.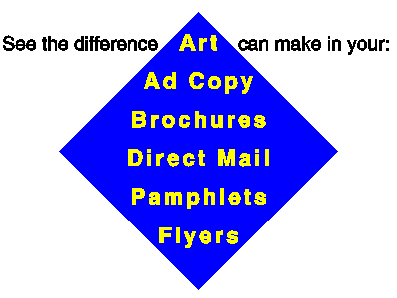 Newsletters
Newsletters are an increasingly popular, cost effective way to communicate with customers, prospects, suppliers and employees. A good newsletter works at the same level as referrals and word-of-mouth advertising. It builds confidence and trust by providing timely and valuable information tailored to its audience.
Let us help you design, edit, and publish your own newsletter. It's hard to find a better way to identify your business with a community and keep your customers coming back.

Our Little Corner of the World
Freelance Ink specializes in fast turnarounds of custom projects. If you need an ad, flyer, or personal brochure we can normally design and get a proof sheet to you in a day or two. If you only need a small quantity of, say -- a one to four page color brochure complete with photos, company logo, and a personal section with contact information and your photo -- we can print fifty copies in full color much cheaper than a traditional printer. For larger projects we can provide you with the master artwork or subcontract directly with one of our volume printers for you.

Services Available From Freelance Ink
| | |
| --- | --- |
| Graphic Design and Layout | Design and layout ad copy, booklets, brochures, direct mail ads, fliers, pamphlets, newsletters, and presentation folders. Custom design graphics, special artwork, and logos. |
| Photo Scanning and Editing | Scanning and editing color or B/W photos, images, and other artwork. A photo-shoot can be arranged or file photos and graphics can be provided. |
| Writing | Articles, press releases, and newsletters. |
| B/W Laser Printing | Fliers and brochures printed on a wide variety of heavyweight paper. Special paper preprinted with colors can be ordered for brochures and fliers. |
| Color Inkjet Printing | Photo quality color printing with pictures and logos on heavy, bright-white color or photo paper. |
---