Quick Links:
> Home Page
> Custom Pubs
> Reading library > Biography
---
Freelance Ink designed and supports the following Web Sites. Simply click on the Site Banner or Title line to go to the site. If you want to bring the site up in a separate window, hold down the shift key when you click.

Circulated and Uncirculated 50 State Quarters from the (P) Philadelphia and (D) Denver Mints for Sale or Trade.

US Lincoln Cents for Sale or Trade. A large selection of Lincoln Wheat, Memorial and Bicentennial Cents from the Philadelphia (no mint mark), Denver (D) and
San Francisco (S) mints from 1909 to the current date.

Over the years Maren has collected many fine pieces of designer jewelry, antiques and collectibles. Now she is now selling some of her treasures so she can buy more.
USS Enterprise C - The Adventure Continues
View a "Gallery of Classic Star Trek Ships" (original art) and read "A Time before Yesterday" a sequel to "Yesterday's Enterprise". The adventure continues as the Enterprise C heads back into the rift.

Tom Heald's Reading Library


Read Published Articles, Short Stories, Poetry and other works by Tom Heald, a nationally published freelance writer.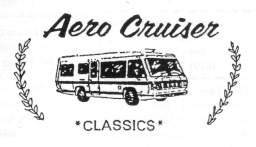 Aero Cruiser Public Site
This site has lots of information about the Aero Cruiser Motor Home including its history, photos, specifications, information on our club and used Aero Cruisers For Sale. It's to let non members know we exist and how to get in touch with us.

Aero Cruiser's Members only Site
Here you can find the Clubs Organization and Roster, information on Club Rallies, Pictures from past Rallies, a place to post pictures of your Cruiser, past News Letters and our Shared Knowledge Base with Tips on the Care and Maintains of your Aero Cruiser. This site requires a User-Name and Password to enter.

Aero Cruiser Help Group on Yahoo
It is run by the Aero Cruiser Classics Motor Home Club to answer any questions from non members and potential owners of Aero Cruisers.

Aero Cruiser Private Group on Yahoo
It's complete with Message Board, Chat Room, Photo Album, and Event Calendar. Only people who are members of the Club can see this site.
Tom Heald's Mobile Sites

A collection of interesting links for your mobile web browser. It's the home page on my Pocked PC and as such, it is optimized to my environment. Feel free to use it and if you have any suggested sites, please share them with the author -- Tom Heald tom@fl-ink.com. Enjoy and pass it on.

Also visit my -- Adaptive Mobile Web Page -- if your are interested an designed web pages to adapt themselves to the particular browser being used, be it on a mobile device or a larger, full-screen display.
Tom Heald's Font Test and Tips


Font Test and compatibility tips for Window's Internet Explorer, Apple's Safari and other browsers too tests if the fonts you want to use are installed on the system being used and how to remain compatible across systems.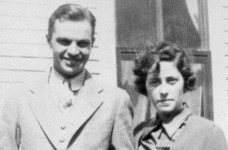 Heald's Family Sites
A private site dedicated to the legacy of Buss and Sully Heald. It is open to their kids, friends, relatives (foreign and domestic), inlaws and outlaws. Only people who are members of this group can see this site.

We also have separate public picture sites for Jared and the rest of the family.
---

Free counter provided by Andale on April 11, 2009.